Data backup: Store your data in a second location
Your computer contains essential data such as photos, documents, emails, and tax returns. What if you lost it all? As a precaution, you should always back up your data to a separate location.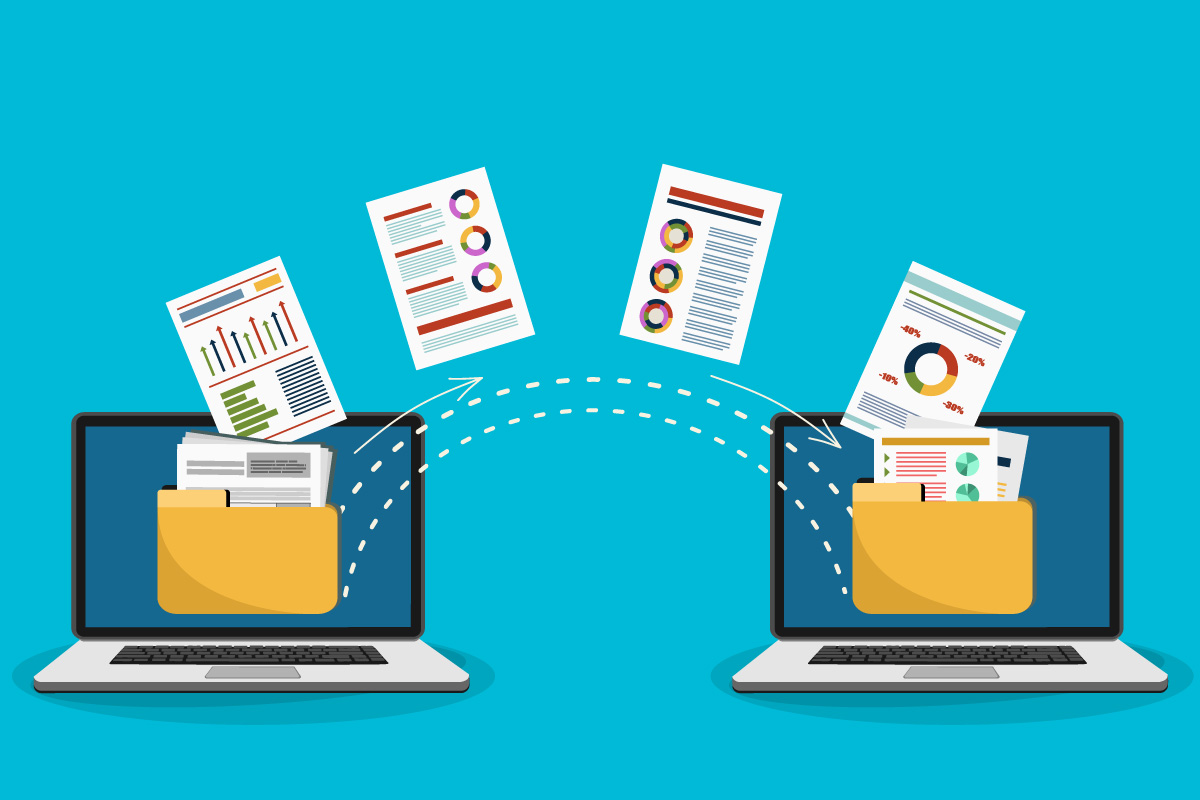 Why back up your data?
It's quickly done: spill coffee on your keyboard, and your computer fails to start. All the files on your computer (music, photos, documents, etc.) are lost. The same applies if you forget your laptop or smartphone on a train or if your devices are stolen or infected with blackmail software.
Your data can only be recovered if you previously backed it up.
Regularly
Back up your data regularly to an external hard drive, DVD, CD, or cloud storage.
Avoid permanent connections
Connect your external backup drive only for the duration of the backup. Likewise, avoid permanent connections to cloud storage services.
Store separately
Store your backups in a separate location from your computer to protect them from theft and fire.
Your data can
only be recovered
if you previously
backed it up.
What files should I back up?
It makes sense to back up all the files that are important to you: photos, videos, and music, as well as private and professional documents such as spreadsheets and presentations. Ask yourself what would happen if you lost those documents. Are the pictures of your last summer holidays vital to you? What about the student research project you have almost finished?
Don't forget to back up your emails, too. Programs such as Outlook or Thunderbird do not offer an automatic backup: To learn how to back up your emails manually, refer to the programs' user manuals or, if necessary, seek the support of an IT expert.
How do I back up my data?
External hard drive
Protect your data by storing it in two separate locations: your actual computer and an external hard drive. You are advised to back up your valuable data regularly. That way, you will be able to recover even your most recent pictures and documents in the event of an unexpected data loss.
Cloud storage
An external hard drive is not your only option: you can also back up your data using an online cloud storage service. That way, you do not need to worry about keeping an external hard drive safe and can access your backups from anywhere via the internet. Make sure you use a strong password and enable two-factor authentication for your account with your chosen cloud storage service provider.
Windows and macOS backup functions
Windows data backup
Windows 10's default File History feature is an easy-to-use backup tool.
Mac data backup
Mac users can use the built-in "Time Machine" feature to back up their system and data.
Backing up mobile phone data
iPhone
Apple offers a standard solution for all iPhone users which involves backing up the content of your iPhone to your home computer or to Apple's iCloud. Instructions on how to back up your data can be found in the iPhone user manual.
Android
Many Android devices offer device-specific backup options. Alternatively, you can back up your most important data to Google Drive's servers.